Video First Hiring
Urgently Hiring for Product Marketing Executive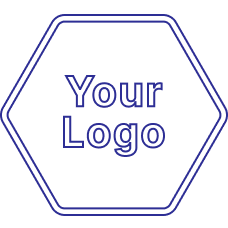 Dsygner
Desygner is one of the leading tech companies in Australia and London and is now ranked number four startup and top 165 in the world.We are focused on building solutions that make design, branding, and marketing better through automation and AI.
From £35000 to £42000 per year
---

Product Marketer Wanted! Is translating features into stories one of your superpowers? Can you create a go-to-market product strategy that communicates, engages, and sells? Then we'd love to hear from you!

The role
Reporting to the CMO, your job will be to bring products and features to market and communicate their business benefits to our users. You will play an active role in improving engagement and making it easier for people to use Desygner. 

What you will do:
Work closely with the product and UX team to understand features and craft unique messaging to set Desygner apart from competitors. 
Deep-dive into our product consumer and enterprise solutions to transform features into stories that resonate with customers.
Create go-to-market plans and manage the creative assets production such as graphics, web pages, and videos.
Work closely with the sales and marketing teams to craft sales pitches, training materials, and presentations to promote Desygner. 
Perform surveys and interviews to understand how customers use the product to tap into new opportunities.
Work closely with sales, customer services, and account management teams to combine product feedback into customer stories for the product team.

What we are looking for: 
Passionate about the Marketing SaaS space. 
Experience in product marketing and/or product management for a SaaS company.
Excellent written and verbal communications skills, with the ability to convey ideas to users, sales, and tech teams.
Experience in developing and executing marketing strategies in a high-speed environment.
 
Organisation Cultural Fit
We are looking for professionals who seek constant improvement and are willing to take responsibility and celebrate the wins:
Passion for bootstrapped startups and big-picture development;
Takes ownership, self-starter, and finds solutions with our founders;
Able to think outside of the box and solve problems.

Benefits & Perks
We nurture a creative, focused & fun environment. Our team is diverse in both culture and talent which makes for a superbly unique work environment without politics and hierarchy:
Competitive compensation + equity option plans by seniority;
BONUS on performance - you will be rewarded for your contributions.
Multicultural small, yet dynamic team with direction and leadership clear;
Work on solutions used by millions of people every day;
Exciting career opportunities as an early team member;
Be respected and heard in a startup that is now smashing numbers;
Continuous learning, development, and support.

Kindly share your resume at uma@desygner.com