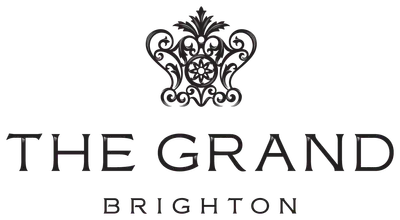 The Grand Hotel
A people focused, socially responsible and environmentally conscious hotel.
From £27900 to £27900 per year
---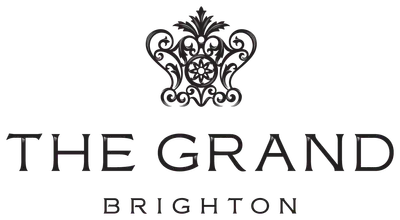 The Grand Hotel
A people focused, socially responsible and environmentally conscious hotel.
From £27900 to £27900 per year
---
We are currently recruiting for a Night Duty Manager to join our highly successful and award-winning team. 

The Grand Brighton, we are the name drop everyone wants to make! We are the original palace by the sea. And if we're not on your bucket list already, you should make some space on it. The Grand is at the centre of a thousand tales, the location of a million memories and a champion for all things Brighton & Hove. We are fizzing with anticipation and excitement for the next stage of our own journey…Is it time to start the next chapter in yours? 

Don't let the exciting opportunity to join our #exceptionalteam in the role of Night Duty Manager pass you by. We're progressive, independent, and free-spirited - it's just the fabric of the building that's historic, not our approach to business! If you're looking for the #bestplacetowork, look no further! 

Reporting to the Night Manager in this busy hotel; your position is a key contributor to the hotels' success – responsible for the smooth operation of the hotel during the night time hours with exceptional standards of service, security and cleanliness.

In return for your passion and commitment, we offer a great package including share of the service charge, hotel recognition scheme and incentive programme (including cinema tickets, free dinner & afternoon tea, cash rewards), discounted use of hotel facilities, workplace pension & life assurance, employee assistance programme, and a high street, local attraction & retail perks and discount programme.

We strive to create an individual and personal experience for all our guests by delivering Exceptional Hospitality…… so individuals with engaging personalities, who recognise the detail and demonstrate a 'can-do' attitude, are a perfect match for us. The ideal applicant will have great customer facing presence; be able to remain calm, confident and deliver high standards under pressure; have a passion for standards and service and be well organised and structured in approach. You will have at least two year's previous proven supervisory or management experience in a customer facing role for a minimum of 2 years within the hospitality or travel industry. A clean driving licence is essential. 

The key responsibilities of the role include: 
ensuring total guest satisfaction during the night through assisting guests in a professional manner demonstrating full knowledge of hotel facilities and services, acting as a one stop shop for all guest queries. 
promoting warmth of welcome and sense of arrival for all guests that arrive during the night through effective and consistent delivery of all concierge and reception processes and standards. 
maximising guest satisfaction in food quality & service during the night through ensuring effective and consistent delivery of all lounge, bar and room service operations. 
ensuring Hotel Cleanliness is maintained during the night time to create the right first impression for guests and carrying out housekeeping duties as required 
protecting hotel and guest safety and security during the night.

If you are keen to progress your career in customer service or hotels and this is a challenge that excites you, then apply now -this IS a step worth taking. 

#knowwhereyoubelong
We are committed to fostering a culture where everyone can be their full self, contribute and feel like they truly belong working here at The Grand, and we welcome applications from all backgrounds to broaden the diversity within our teams. We work to ensure that our recruitment processes are as inclusive as possible for everyone, including making adjustments for people who have a disability or require additional support. If you would like us to make any adjustments during the application process, please do contact us at [email protected]