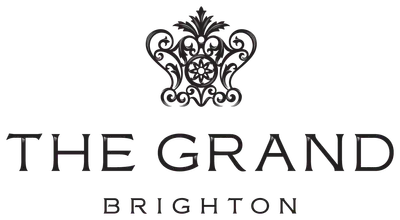 The Grand Hotel
A people focused, socially responsible and environmentally conscious hotel.
From £12.55 to £12.55 per hour
---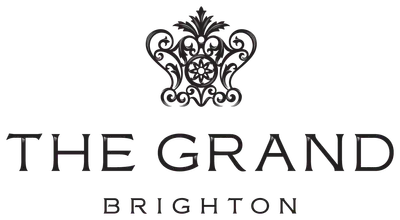 The Grand Hotel
A people focused, socially responsible and environmentally conscious hotel.
From £12.55 to £12.55 per hour
---
We currently have an amazing opportunity for an experienced housekeeper to join our highly successful team as a Housekeeping Supervisor.

At The Grand, we work towards the highest levels of guest satisfaction; as such you will be part of an award winning team who deliver amazing hospitality constantly. If you are truly passionate about delivering the highest standards for your guests then we want to hear from you.

In return for your passion and commitment, we offer a great package including bonus scheme, workplace pension, life assurance, employee assistance programme and online health portal with cash health plan, hotel recognition scheme, discounted use of hotel facilities,  discounted accommodation and staff rates at Leonardo Hotels in UK/Europe, local attraction and retail discount programme.

Forming part of the housekeeping management team, you will report directly to the Executive Housekeeper with a primary responsibility of ensuring that the team are delivering a fantastic level of service and standard of cleanliness to our guests, maximising all hospitality opportunities and driving standards forwards.

You should have a warm, personable nature, a can do attitude, amazing organisational skills and an eye for detail. You will know and understand what it means to deliver amazing hospitality and will thrive on the challenge of always exceeding guest's expectations. In this type of industry teamwork is key; you should be a strong team player willing to lend a hand wherever needed.

Ideal candidates will have previous proven experience at a supervisor level in a hotel, or a similar high quality environment, within the housekeeping function.

Your main responsibilities will include:

Taking responsibility for the checking rooms on a daily basis and ensuring they are presenting to the correct standard
Preparing daily tasks for the room attendants and linen porters
Ensuring cleanliness of all public areas within the hotel
Taking an active role in evolving & developing departmental operating standards, procedures and ways of working to ensure they are focused on providing an individual service to all guests
Maintaining stock levels within the department as well as ensuring all stock rooms are tidy
Reporting all maintenance defects in a timely manner
Delivering training to ensure the team has full knowledge of the department's standards and health and safety procedures
Responsible for driving seamless communication within the department and across the hotel with particularly with reception and maintenance
Conduct regular appraisals with direct reports, setting SMART objectives and identifying people for succession
Working with the rest of the supervisory team to create a supportive, fun and creative working environment, developing talent and demanding a quality and standard driven approach throughout each and every member of the team
To be successful in your application for the position of Housekeeping Supervisor, you must possess the following:
 
A track record of achievement as a supervisor within a high quality environment
Personality - customer facing presence, a rapport builder, a host.
Calm and assured under pressure.
A passion for standards and service.
Leadership capability – leads from the front and delegates effectively.
Coach and hands on trainer, having full knowledge of all services we offer to show all your team "How it's done".
Well organised and structured in approach.
Confidence to demand high standards from others, challenge upwards for appropriate resources.
Immaculate in appearance and professional.

If this is a challenge that excites you, then apply now!

#knowwhereyoubelong
We are committed to fostering a culture where everyone can be their full self, contribute and feel like they truly belong working here at The Grand, and we welcome applications from all backgrounds to broaden the diversity within our teams. We work to ensure that our recruitment processes are as inclusive as possible for everyone, including making adjustments for people who have a disability or require additional support. If you would like us to make any adjustments during the application process, please do contact us at [email protected]